TFEA is unlimited FEA simulation software
!!! COVID discount 30%, by December 31, 2020 !!!
!!! Please contact us for further information. !!!
TCAE
.
TCAE
consists of modules
TCAD
,
TMESH
,
TCFD
, and
TFEA
.
Fluid Structure Interaction (FSI)
Stress & Deformation
Modal Analysis
Unlimited Software
Fully Automated
Fantastic Technical Support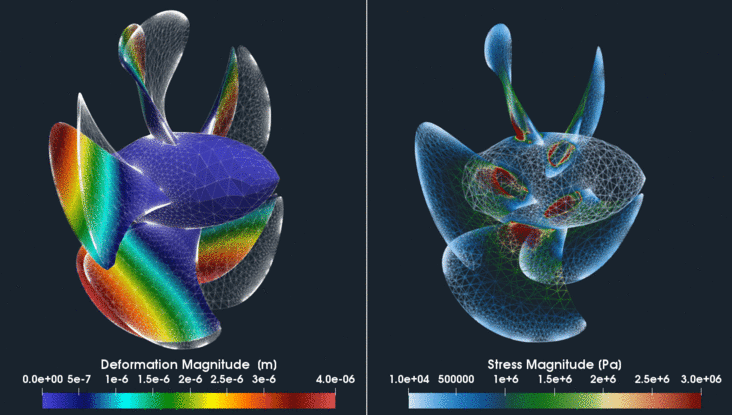 Please
contact us
for further information.
Stay Informed about news in CFD and our company. We do not like Spam. You can unsubscribe anytime.
This offering is not approved or endorsed by OpenCFD Limited, producer and distributor of the OpenFOAM software and owner of the OPENFOAM® and OpenCFD® trade marks.